Charlotte has a lot to offer – I think people think it's this little Southern town that's lacking in culture, restaurants, etc, but they would be incorrect
Here are 5 of my favorite spots around town that I've missed desperately of the last 18 months!
| ONE | Paper Skyscraper. I mean I love a good stationary shop, but Paper Skyscraper is so much more! They have the cutest paper goods, duh, but they also have so many unique goodies. The ones that are Charlotte or North Carolina specific are my favorite trinkets! (I also love the owners' dog, Patsy, who greets customers).
| TWO | Reid's. Y'all, I legit missed this place. It's a cute little speciality grocery/wine/lunch spot. They have stuff I cant find at other food shops and I always leave spending just a teensy bit more than I anticipated. Always well worth it though! (Ahem, pimento cheese is always high on my list of priorities at Reid's!)
| THREE | Shower Me with Love. This is a new favorite for me because I never spent much time in there before, but I went in to register the other day, and it's just swoon-worthy. For whatever reason, there weren't many (or any) baby shops in Sydney – it was all online – so it's been fun to go into actual stores!
| FOUR | Whitewater Center. I haven't been back yet, but it's on our summertime list! They have so many activities and their summer concerts are really fun!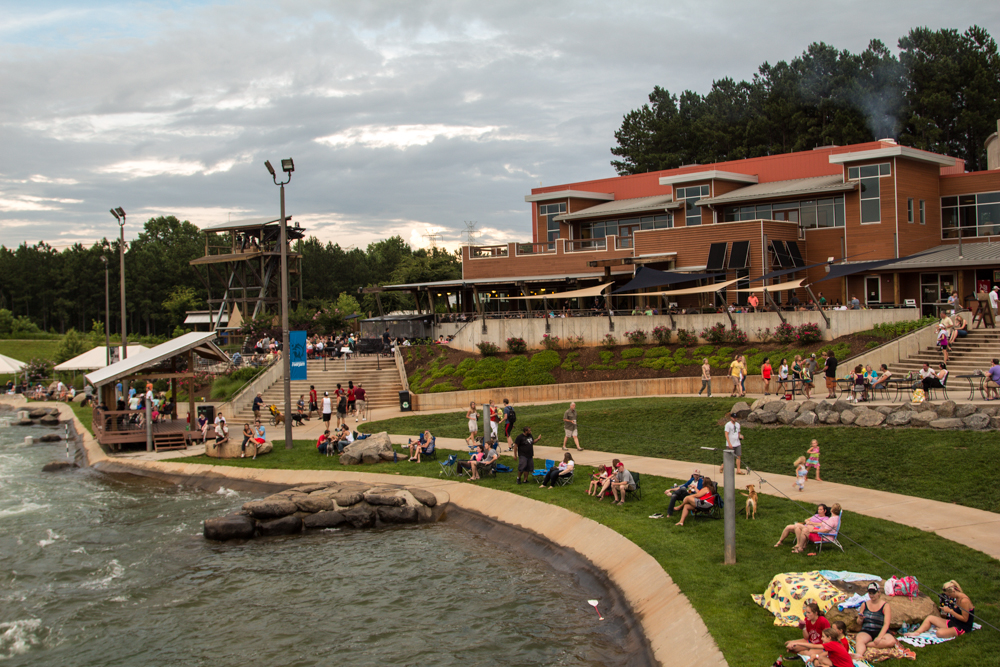 | FIVE | Friend's homes. Cheesy to the max, but I'm owning it. I've loved catching up with some of my friends over the last week or so, and just going over to someone's house with whom you're comfortable is so refreshing, and frankly has been so foreign (excuse the pun) over the last year and a half. I am soaking it in and hope we can reciprocate soon!
A Liz Adventures | North Carolina Charm | Hello! Happiness | The Good Life